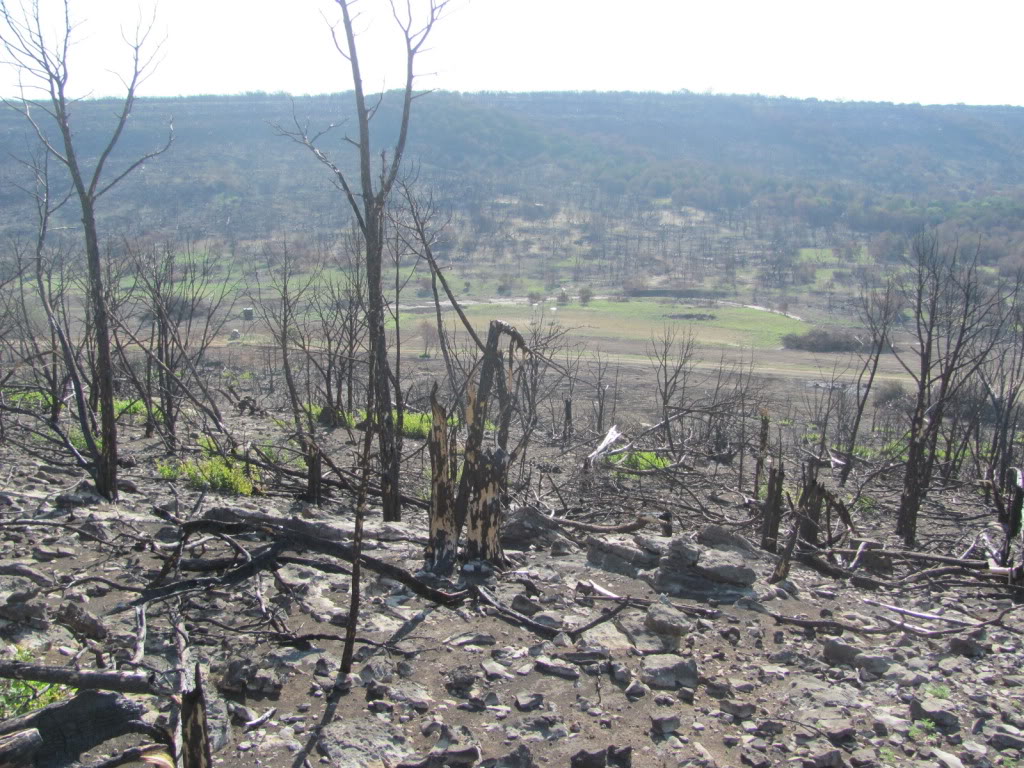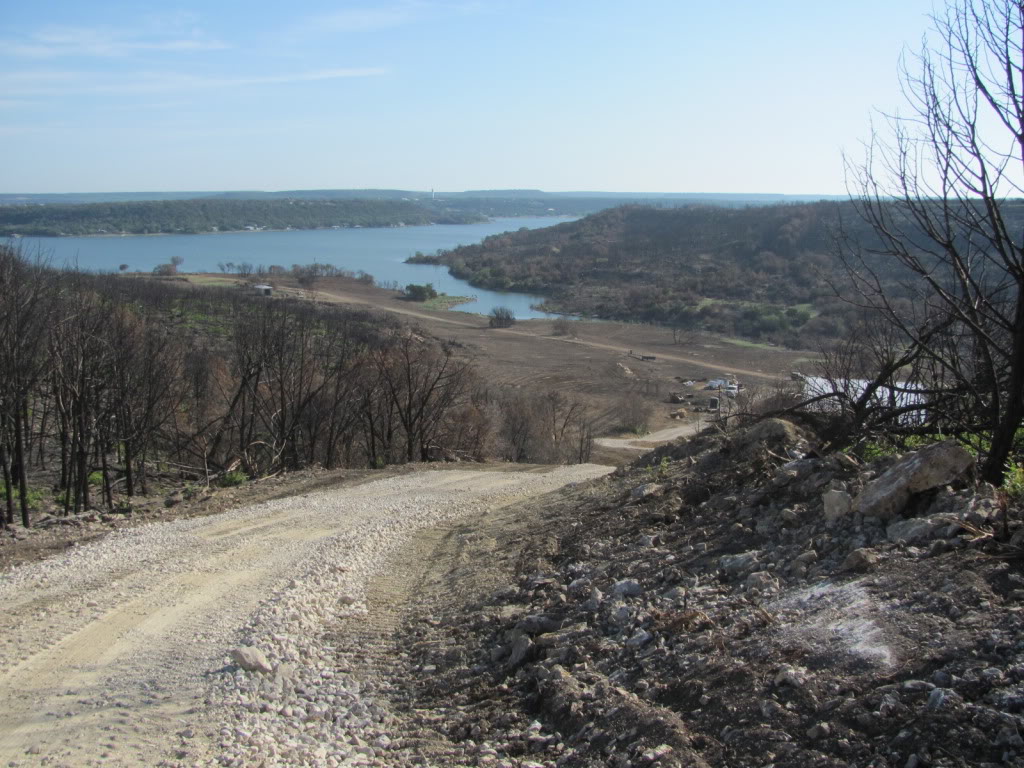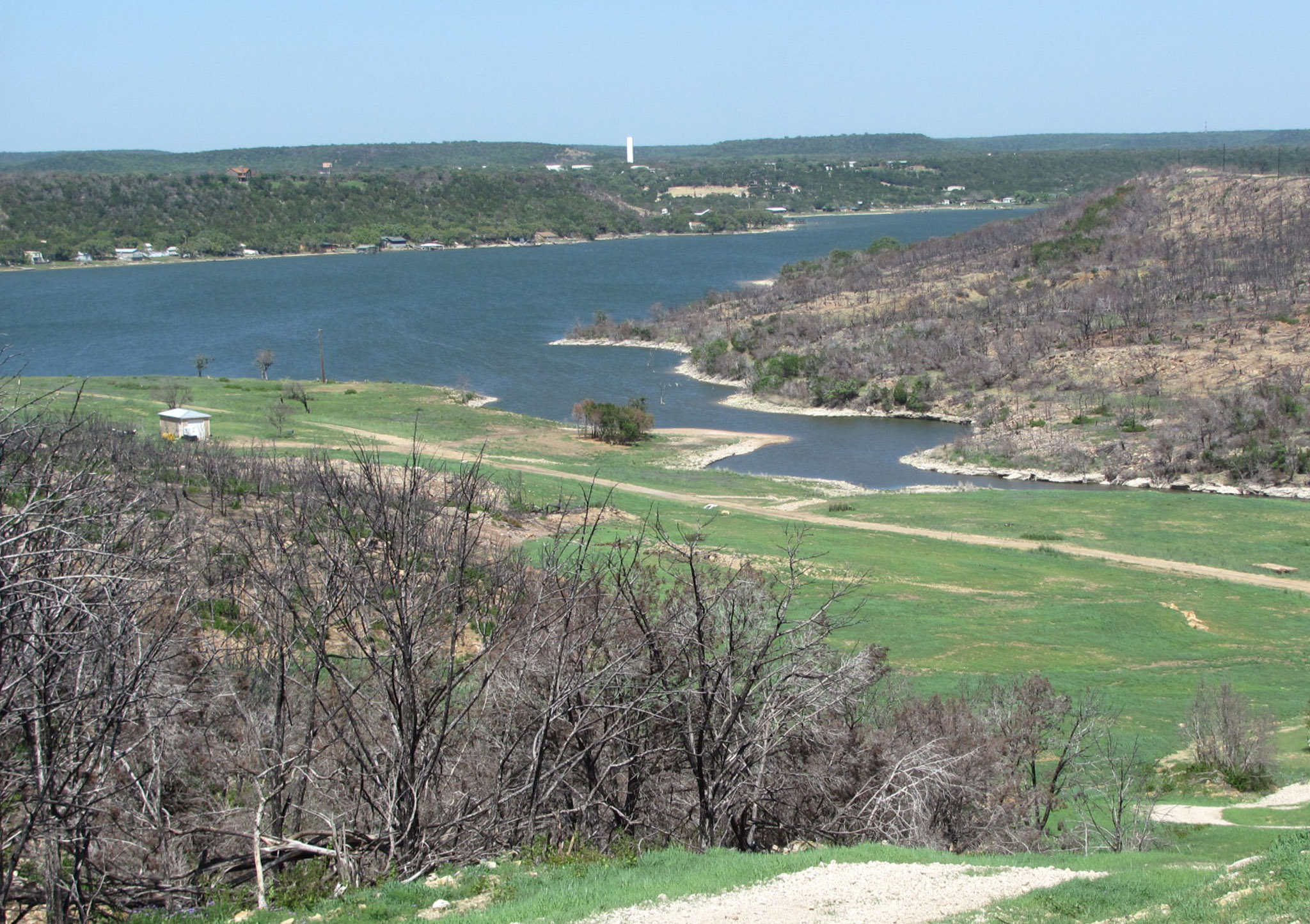 Green Ranch
Erosion Control, Excavation, Soil Activation, Site Re-Vegetation
Ranch operation was impacted by the west Texas wildfires in 2011.
With no assistance from any agency, we immediately formed an action plan to limit erosion, clear debris, activate the soil that was sterilized by the high heat of the fire, and replant Riparian, Woodland, and Grassland Zones on approximately 300 acres.
The first month the site soil was protected from erosion loss into the Brazos basin.  Woody plants and forbs were planted in the Riparian Zone and with limited irrigation survived and established. Various species of Oak Trees were planted as well as various species of native grasses and forbs.
This task was successfully completed during the region's worst recorded drought. The drought challenged re-vegetation of the site, but continued efforts proved to work.
Now the ~300 acres of wildfire impacted ranch is considered the most successful recovery projects of natural vegetation and habit in the region.